Common Phrases
A library of common phrases can be built to save typing and assist with retaining a generic format to notes.
To select or create a common phrase:
In a supported field, press CTRL + ' (single quote). The Common Phrases window appears: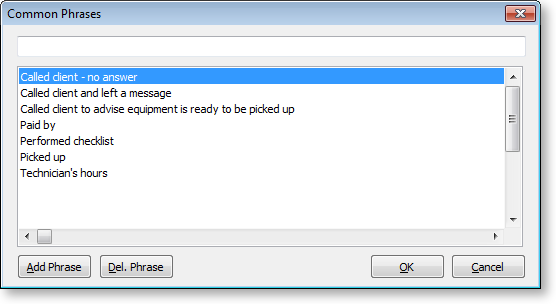 To add a phrase, type the phrase and click the Add Phrase button.
To select a common phrase to the text box, begin typing the phrase and the cursor will focus on the nearest match in the search grid. Either click OK to select the highlighted phrase, or double-click the phrase required.
To delete a phrase from the list, highlight the phrase to be deleted and click the Del. Phrase button.